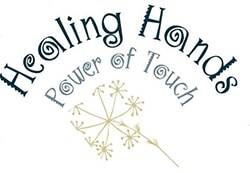 Mission Statement
The Healing Hands Power of Touch program is lovingly designed to provide respite for cancer patients, cancer survivors and the caregivers who lighten their burden. We teach our students the power of their hands…the power of touch. It is our belief that this gentle power can, for a time, allow the mind, body and soul a brief respite from the realities of cancer.
We have partnered with The Beauty Lab in Delaware, Ohio to develop a soothing line of skin care products designed to deliver rich essential fatty acids, antioxidants and vitamin levels to secure hydration retention that has been lost, to provide a soothing and calming relief, and to provide repair from the effects of aggressive treatments…a repair that is overdue and much deserved. This insightfully planned product line is exclusive to Ohio State School of Cosmetology and The Spa School and complements our Healing Hands Power of Touch services and is available for retail purchase.
Several years ago the Healing Hands program was conceived by Spa School Manager, Stephanie Nixon. By early 2014 it became evident that this program had the ability to "touch" many more lives – it was then that the program was expanded and relaunched as "Healing Hands Power of Touch." Soon after it was endorsed by the Ovarian Cancer Alliance of Ohio; The Home Care Network; Young Survival Coalition; Ohio Health Oncology Patient Navigation program; and The American Cancer Society. We are proud to offer Healing Hands Power of Touch pampering services at all Ohio State School of Cosmetology and The Spa School locations. We are honored that our Heath, Canal Winchester, and Spa School locations have been selected by the American Cancer Society to be an official provider for their Free Wig Bank program. Students and staff have been trained to provide assistance with choosing and styling the perfect wig for deserving clients. Learn more about this awesome program at www.cancer.org or call our Heath, Canal Winchester, or Spa School manager.
Ideally, all forms of cancer will be eradicated and our program would be unnecessary. Until that day arrives, we will continue to train our students to awaken within themselves the Power of their Touch – first, as students and ultimately as beauty professionals offering similar services in their own salons.
Because we want to offer you the highest and most appropriate level of care, an initial consultation is required for cancer patients, survivors or caregivers. Please contact your preferred school that as listed on the front of this brochure.
The pampering services described within reflect a
discounted rate for caregivers and a more substantial
discounted rate for cancer patients and survivors.