Learn Manicures and Pedicures!
Becoming a nail tech is a great way to get into the salon industry quickly. With one of our shortest programs, you can go from beginner to an artificial nail specialist, an educator, or even a spa hand and foot care specialist. If you enjoy attention to detail, a fast-paced environment and making people look good from "tip to toe," this may just be a match made in heaven.
Fund Your Future
A quality education is one of the best investments you can make and we don't believe that financial roadblocks should get in the way of your dreams. While this program does not qualify for federal financial aid, limited financing options may be available to those who qualify. Contact our admissions department to discuss!
Learn The Basics From Tip To Toe
In our program, you can learn the basics of hand and foot care through both theory-based and practical learning. We start with teaching you a variety of manicuring and pedicuring services, but it doesn't end there.
You can get hands-on experience while we go beyond the basics to teach you the art of nail design. You can learn how to apply acrylic nails, tips, gel polish, overlays, silk wraps, and how to create beautiful nail art. We'll even touch on the business basics of how you can build your book of business and keep clients coming back. If you love expressing your creativity and adding a little glitter to your nails, our nail tech program could be a good fit for you.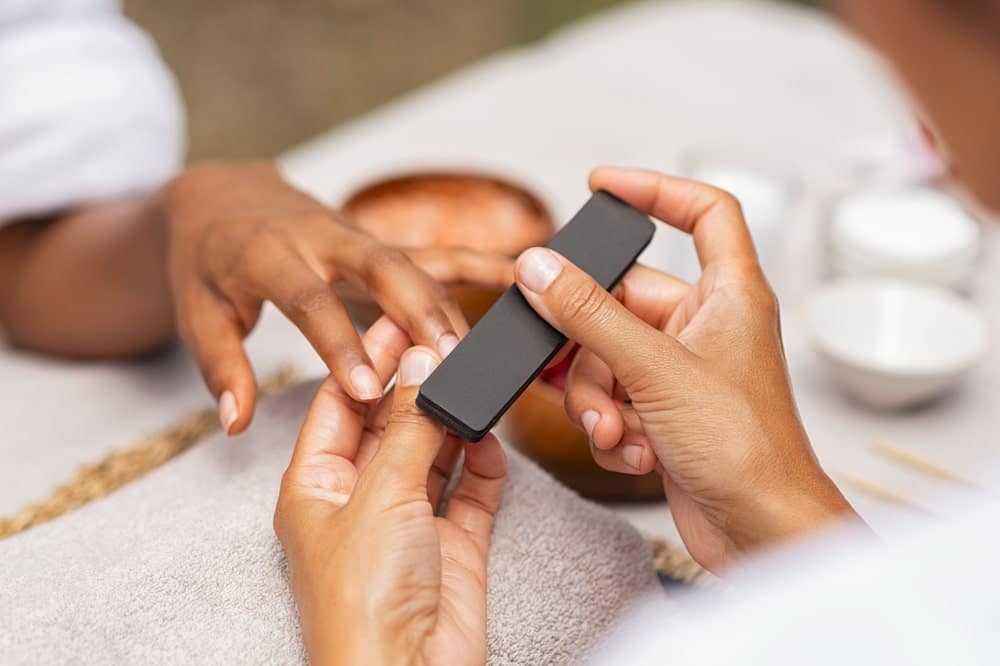 What To Expect From Our Manicuring School
Our passion is to turn yours into a reality. At our school, we aim to prepare you to jump right into the exciting world of nail technology after completing your education. Our fast-paced learning environment will teach you the basics of proper hand and foot care, but at the Ohio State School of Cosmetology and the Spa School, we take your learning to the next level.
With our hands-on training, you can learn everything you need to know to become a skilled nail technician. A combination of classroom instruction and practical training can help you to gain the skills necessary to excel as a nail technician, run a successful client appointment, and sit for the state board.
What Can You Do With a Nail Technician License?
What you do with your license is completely up to you! As a licensed manicurist in Ohio, there are a variety of different salons and spas where you can showcase your best work. You can work in a full-service salon offering manicures and pedicures, a salon that caters exclusively to hand and foot treatment, a high-end spa, or even work toward opening your own salon. The possibilities are endless when you obtain licensure. If you can dream it, you can achieve it.