May 4, 2023
5 Careers You Can Have As a Cosmetologist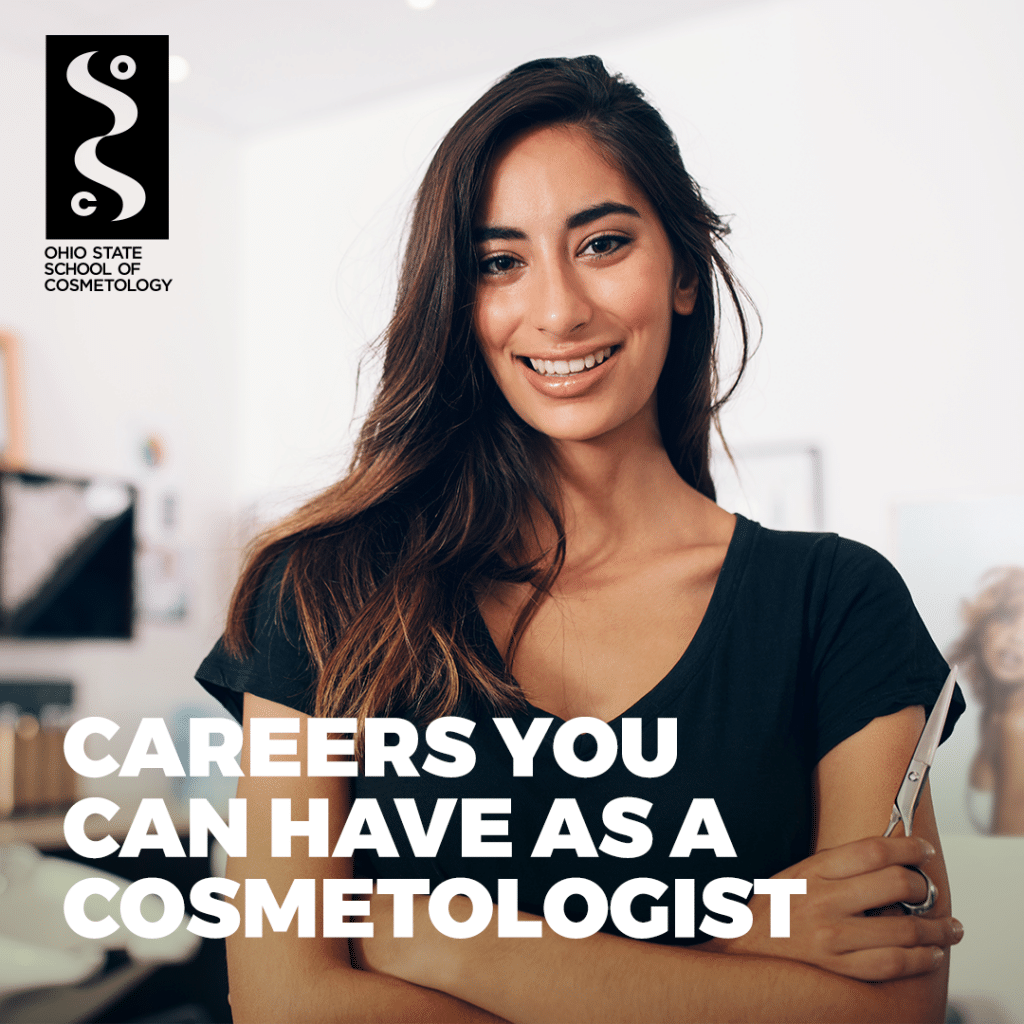 If you are someone who loves beauty and has a passion for helping people look and feel their best, then pursuing a career in cosmetology might be the perfect choice for you. Cosmetology is a field that encompasses a wide range of beauty services that include hair care, skin care, and nail care. It can be a dynamic and exciting field that can offer a diverse range of career options. In this blog, we will discuss some careers you can have as a cosmetologist.
Hairstylist
A hairstylist is probably the most well-known career in the field of cosmetology. Hairstylists can cut, color, and style hair. A hairstylist needs to be knowledgeable about different hair types, textures, and styles, as well as the latest trends in hair fashion. They can work in a variety of places like salons, spas, or freelance. If you have a creative flair and love working with people, then a career as a hairstylist could be perfect for you.
Makeup Artist
As a makeup artist, you will be responsible for applying makeup to clients for various occasions, including weddings, proms, and photo shoots.  It's important to know about different makeup products and techniques, as well as have a keen eye for detail. Makeup artists can work in salons, spas, or even in the entertainment industry. If you have a passion for makeup and love helping people look and feel their best, then consider a career as a makeup artist!
Skincare Specialist
Cosmetologists learn a great deal about skincare in their programs, which means they can have a career as a skincare specialist! Having knowledge of different skin types and conditions, as well as having a gentle touch can help set you apart from the competition. Plus, the job outlook for skincare specialists is expected to grow 17% by the year 2031, according to the US Bureau of Labor Statistics. If you have a passion for skincare and love helping people feel confident in their own skin, then a career in the skincare industry could be perfect for you.
Cosmetology Instructor
If you have a passion for teaching future cosmetologists the skills and techniques they need to succeed in the industry, then consider a career as a cosmetology instructor. Having a passion for teaching and mentoring and being knowledgeable about different cosmetology practices can help set you up for success! Cosmetology educators can work in beauty schools or even open their own training centers. If you have a passion for cosmetology and love helping others succeed, then consider a career as a cosmetology educator.
Salon Owner
This is perfect if you're interested in the business side of cosmetology. As a salon owner, you will be responsible for managing the day-to-day operations of the salon, including hiring staff, setting prices, and overseeing the budget. Knowing about business practices and having excellent communication and leadership skills are essential in this field. If you have a strong entrepreneurial spirit and a love for cosmetology, then owning your own salon could be the perfect career path for you.
Ready To Pursue Your Dream Career?
A career in cosmetology offers a diverse range of opportunities for those with a passion for beauty and helping others feel their best. Whether you want to work in a salon, spa, or as a freelance contractor, there are plenty of career options available to you. By pursuing a cosmetology education and obtaining your license, you can open up a world of possibilities and make a meaningful impact in the lives of your clients.
If you're ready to pursue your dream career in cosmetology, don't hesitate to contact us! We're more than happy to help you with any questions you may have regarding your education. We can't wait to hear from you!