November 8, 2021
7 Classic Looks You Can Wear for The Holiday Season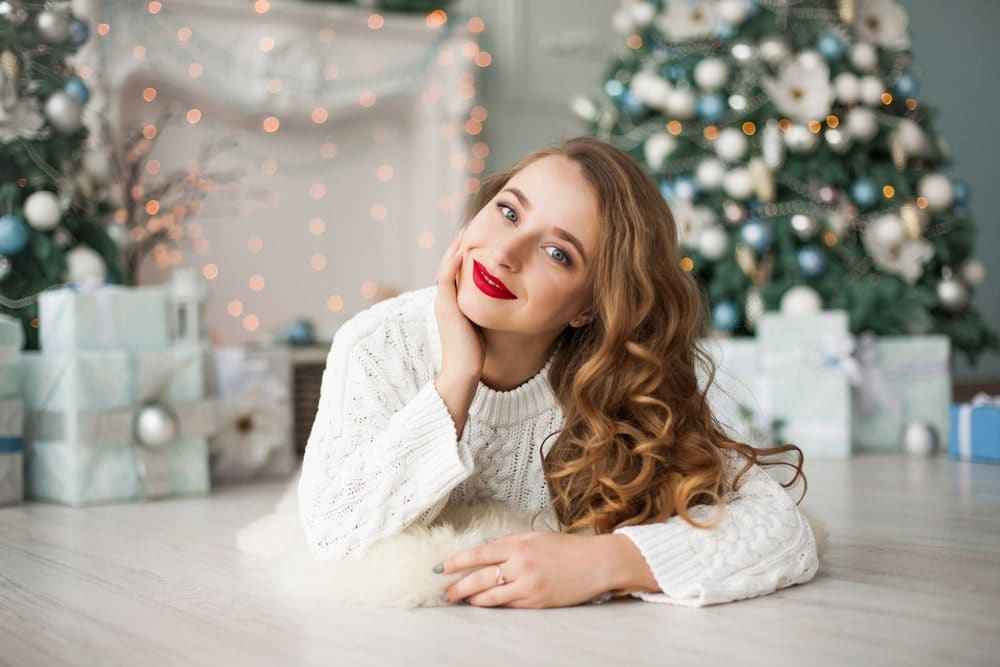 The holidays are a great time to see loved ones, celebrate, and be merry. This season is also a fun time of the year to get dressed up, so you look picture-perfect for all those holiday photos! If you need some inspiration for festive makeup, hair, and outfits, you've come to the right place. Let's go over seven classic looks that are perfect for the holiday season!
Holiday Looks That Never Go Out of Style
Traditional Holiday Colors
So, what exactly makes an outfit look holiday inspired? The right colors make all the difference! Traditional holiday colors include red (we're talking bright, BOLD red), burgundy, light green, dark green, and gold. Rocking warm tones creates that cozy look, but you could also include white, black, and silver if they go with your outfit. Also, don't be afraid to break out the glitter so you can look festive and glamorous at the same time!
Stylish Layered Outfits
The holidays and cold weather go hand in hand, so you can make the most of it by wearing lots of stylish layers. Wearing a long-sleeved shirt with a jacket, scarf, and jeans creates a stunning holiday look that never goes out of style! Choosing the right jacket is a key part of putting together this chic look. You can opt for a fitted jacket, stylish trench coat, or even swap the jacket out for a cute vest or chunky knitted cardigan.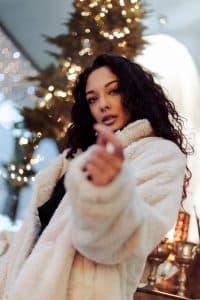 Festive, Chic Dresses
Maybe you're going to a holiday party this year, or maybe you just want to look glamorous for those holiday feasts with the family. (We don't blame you!) Either way, try pairing a short dress or skirt with tall boots for an effortlessly stunning look. You can also add tights to keep you both festive AND warm!
Gorgeous Holiday-Inspired Hair
Let's be honest, gorgeous hair is great year-round! It's even more important to keep it looking fresh around the holidays, though. You don't want to look back at holiday photos and see that your hair color was faded, and you had a bunch of split ends!
You can add festive touches to your hair with colored highlights, such as red and green—or even both if you're feeling adventurous! If you don't want to commit to a new hair color, you can also wear a festive headband to shake up your look. As for hairstyles, you can't go wrong with curls, but straight hair and elegant updos can look great as well—especially for Christmas parties where people tend to dress up!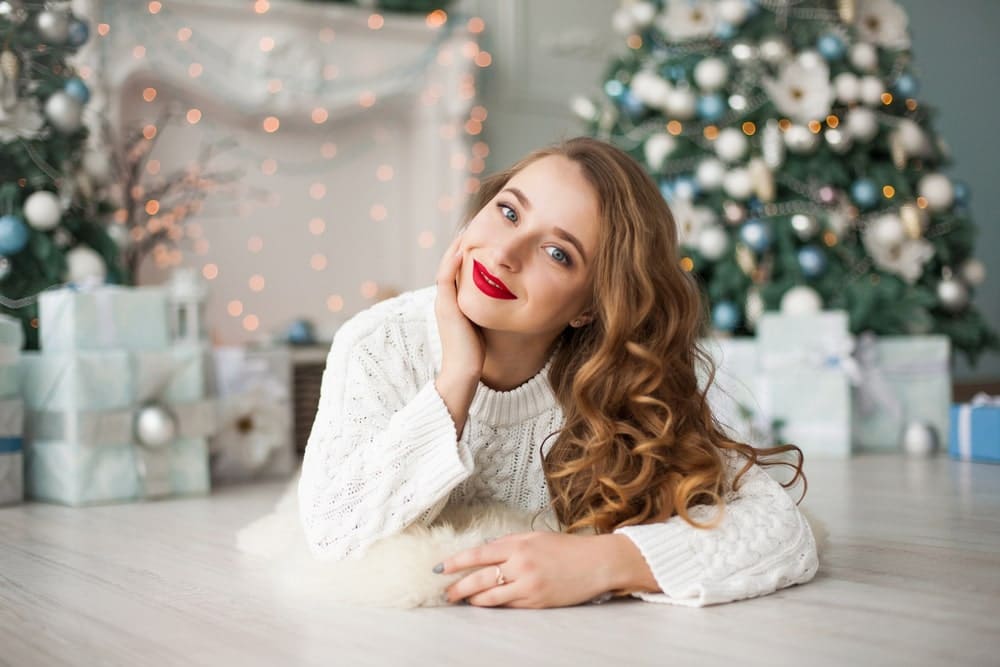 If your hair needs a touch-up before the holidays, we've got your back*! Our students can give you a fresh new haircut, hair color, and even style it before any big events.
Makeup That Complements Your Outfit
All right, let's talk makeup! The right makeup can take your look from pretty cute to absolutely gorgeous. You want your makeup to be bright and fun, but not TOO over the top. A classic red lip is a great go-to makeup look for the holiday season to add a pop of color to any outfit.
Keep in mind that makeup should complement your outfit—which doesn't always mean it should match! For instance, let's say your hair has some green highlights in it and you want to wear a sleek, dark green dress to a holiday party. Applying green eyeshadow might be a bit too much, so red or gold eyeshadow could be better options to balance everything out—and as always, blend, blend, blend!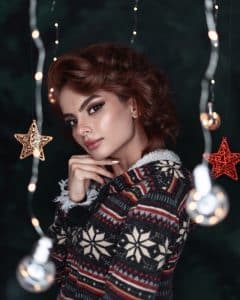 Want glamorous holiday makeup without all the hassle? Our talented students would be happy to help you out! Whether you want us to apply your makeup or enhance your eyes with eyelash extensions, we've got you covered.
Holiday-Inspired Nail Art
Stunning nail art can elevate any holiday look! There are so many beautiful colors and designs that you can decorate your nails with during the holiday season. Bright red, burgundy, glittery gold, dark green, and white accents are all lovely colors that can add a festive touch to your nails. You can find inspiration in candy canes, snowflakes, Christmas ornaments, Mrs. Claus, and so much more!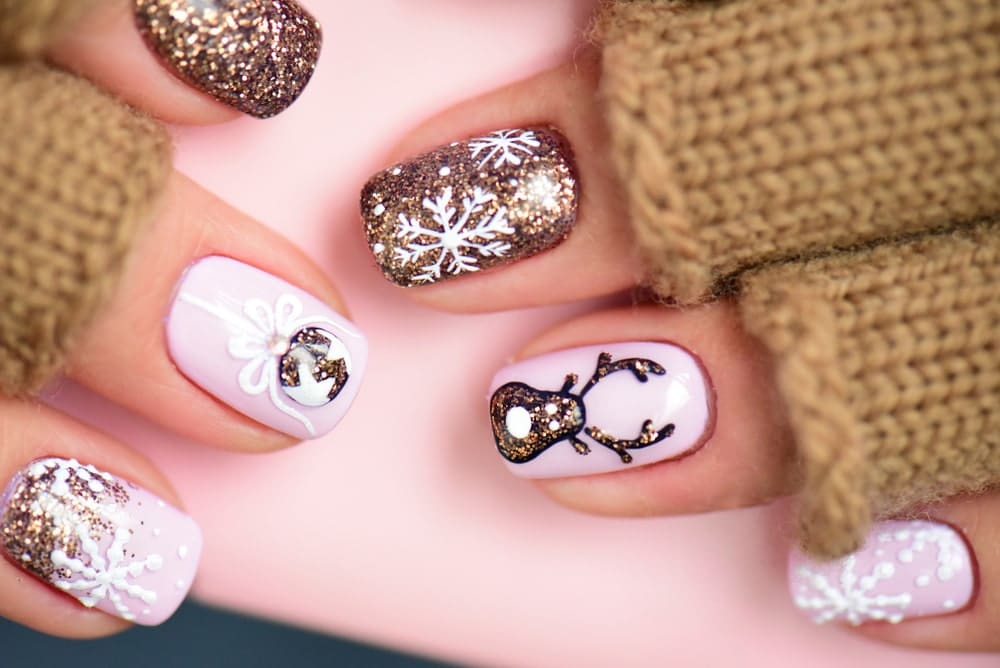 The sky is the limit with holiday nail art, so have fun choosing a design that stands out the most to you—just make sure it doesn't clash with the outfits you've got planned! Want to treat yourself to some pampering this holiday season? Simply make an appointment at one of our student salons and let us take care of your nails!
Glamorize Your Outfit with Festive Accessories
There are tons of cute accessories you can wear to take your holiday look to the next level, such as:
Chunky beanies
Tall boots
Scarves
Mittens or gloves
Headbands
Bows
Handbags
Earmuffs
Necklaces, bracelets, or earrings with festive charms (e.g. a snowflake, reindeer, gingerbread man, etc.)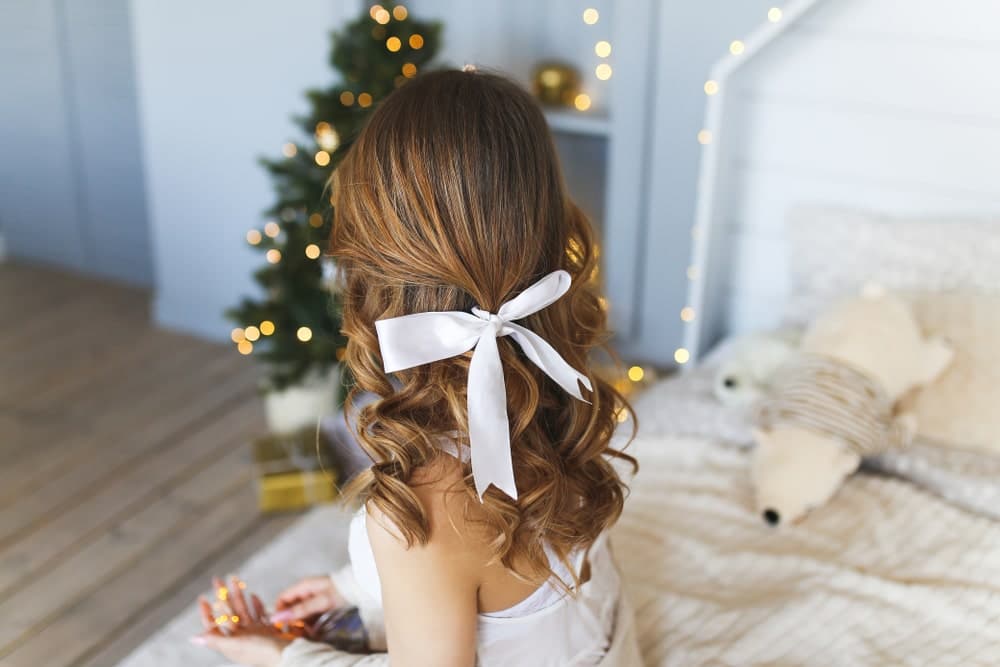 When it comes to accessorizing, there's a fine line between cute and cluttered. So remember to choose accessories that complement your outfit without making it look too busy!
Need Some Extra Help With Your Holiday Look?
We know how busy life gets, especially around the holidays. If you want all the holiday glam without all the stress of putting the look together, don't worry—we're here for you at Ohio State School of Cosmetology and The Spa School! Simply contact us to schedule an appointment at one of our student salons in Ohio. We'll make sure your nails, makeup, and hair look picture-perfect for the holidays!
*All services performed by students under the supervision of licensed professionals.