May 25, 2022
Cosmetology vs Esthetics: What's the Difference?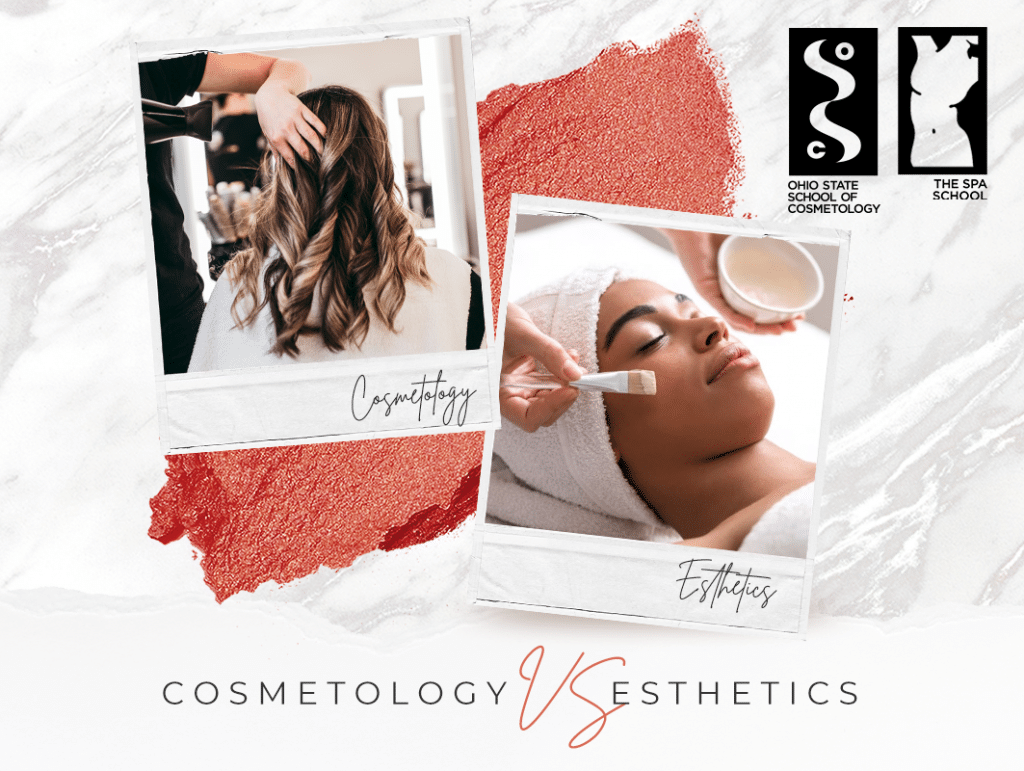 One of the most exciting things about the beauty industry is that there are a variety of different opportunities available. It is the perfect industry for those interested in beauty, fashion, and trends. If you've been considering beauty school, then you've probably heard about cosmetology programs and esthetics programs.
While both these programs can lead to great career opportunities, they are very different. How are these two programs different? How are they similar? Hopefully, we'll answer all your questions and help you decide which program is right for you!
The Differences Between Cosmetology and Esthetics
Whether you choose to get licensed in cosmetology or esthetics, both can allow you to perform services in the beauty industry. Typically, you'll find cosmetologists working in a salon and estheticians working in a spa. Each of these beauty programs has its own distinct focuses, to help you understand them better, we'll take a deeper look into what each of these beauty professionals learns and does.
What is Cosmetology?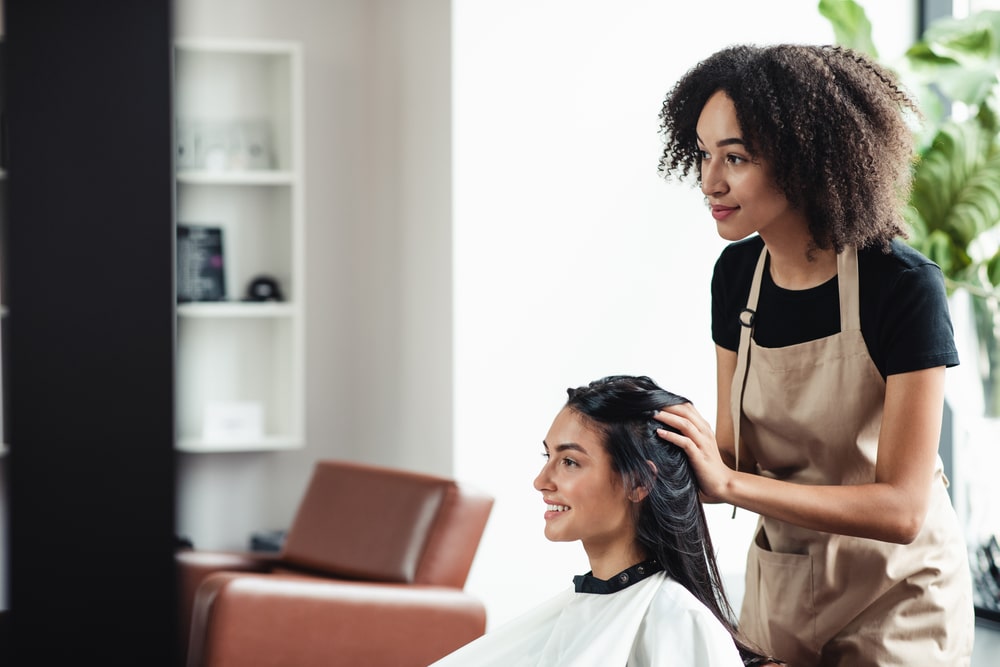 Cosmetology is the study of hair, skin, and nails. As a licensed cosmetologist, you'll be applying cosmetic procedures and treatments to help people achieve their beauty goals. As a cosmetology student, you can learn:
Color Techniques
Hair Sculpting
Hair Styling and Coloring
Facials
Waxing
Here at Ohio State School of Cosmetology and The Spa School, you can learn all the listed skills and more! Our goal is to teach those who are truly passionate about beauty and want to help our students succeed. If you want to learn everything the beauty industry offers, then our advanced cosmetology program might just be the perfect fit for you.
What do Cosmetologists Do?
Arguably, one of the best parts of becoming a cosmetologist is the range of skills and beauty knowledge you can learn. Learning the art of cosmetology goes beyond haircutting and with a license, you can open up a lot of opportunities for yourself. You can be a cosmetologist with a focus on nails, skincare, or hair. The opportunities are endless.
Cosmetologists are the experts when it comes to beauty. The skills and techniques you learn in beauty school are what are going to help you be successful in the future, so you'll want to make sure you find a good school that wants to help you achieve your beauty goals.
What is Esthetics?
Esthetics is all about the science of skincare. As an esthetician, you'll be someone who provides skincare services and specializes in skin beautification. Like cosmetology, in order to become an esthetician, you'll need to enroll in an esthetics program. Esthetics students typically learn:
Facials
Waxing
Makeup Application
Dermaplaning
Microdermabrasion
These are just some of the things you can learn in our esthetics programs. The goal of our program is to both prepare students for the State Board Exam and equip them for a long-term career in the skincare industry. At The Spa School, our students' success is always our top priority.
What Does an Esthetician Do?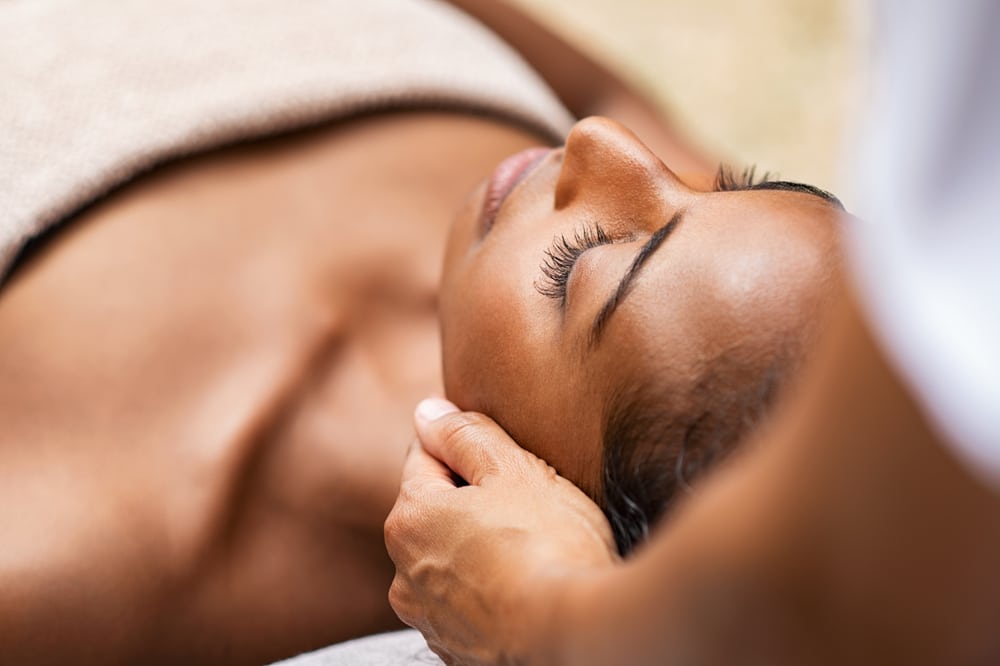 Similar to cosmetology, the opportunities in esthetics are endless. The sky's the limit when it comes to esthetics and a career in skincare can be very rewarding. Estheticians do a lot for their clients and patients that they see, but they typically all have the same goal: To help their clients achieve their skincare goals.
Currently, the esthetics industry is booming. You can't get on social media without seeing someone's skincare routine. Estheticians are professionals when it comes to skincare and if you're interested in becoming one, now is the time to do it.
How are Cosmetology and Esthetics Similar?
The biggest similarity between a cosmetologist and an esthetician is that they are both beauty professionals that want to help clients achieve their beauty goals. They both provide beauty services that are in high demand and even learn some of the same skills during beauty school, such as:
Skincare Basics
Chemistry
Facials and waxing
Makeup Application
Hygiene and Sterilization Practices
Both cosmetologists and estheticians need a license to work and sometimes can even work together in the same beauty setting. Regardless of which path you choose, both these beauty careers can lead to great opportunities.
Which Program is Right for Me?
Both cosmetology and esthetics are great programs to start your beauty career. Each of these programs has great benefits and which program you want to study is up to you. While we can't tell you which program to enroll in, we can help you answer any questions and help you decide which best suits you! Contact us today and a member from the admissions team will be in touch soon!