Why Salon Schools Group?
In our 1500-hour Cosmetology program, you'll learn more than just about hair! Students can learn beauty techniques that can help them be successful in the beauty industry. This course is for students who love all things beauty and want to develop their skills as a cosmetologist. If you're passionate about hair, skin, and nails then this is the program for you!
Still not convinced? We have over 80 years of educating those wanting to join the industry and as it evolves, so do we! As our student, you'll become like family. Our instructors are dedicated to helping you become your best self and succeed as the beauty professional you were born to be!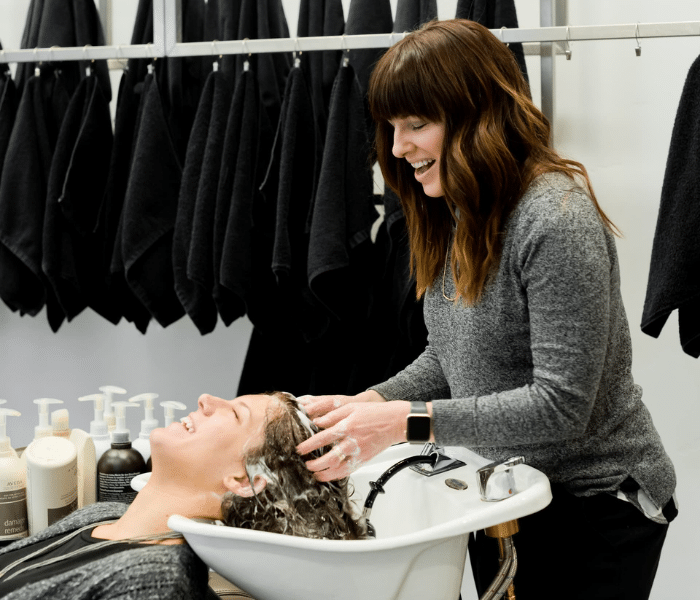 What You Can Learn in This Program
This program begins by teaching students the basics of hair techniques that are covered in our Hair Designer program then expands into more training into not only hair but skin and nails as well. We are dedicated to giving our students a complete foundation of cosmetology. We created our programs to reflect our beauty passions and your success. We can provide you with a complete training that is both relevant and inspiring for your future career.

Gain Practical Experience
We believe that one of the best ways students learn is through real experiences. We want you to graduate feeling prepared and ready to start your dream career. That's why our students will be able to gain practical experience with real guests. Students can practice their skills under the direct supervision of licensed professionals in our student salon and spa. This is a great opportunity for students to develop their cosmetology techniques and get advice from experts while doing it!
Fund Your Future
A quality education is one of the best investments you can make and we don't believe that financial roadblocks should get in the way of your dreams. That is why we offer financial aid to those who qualify. On top of federal financial aid, we also accept grants, loans, scholarships, and more!