December 1, 2022
How to Prepare for Your Beauty School Tour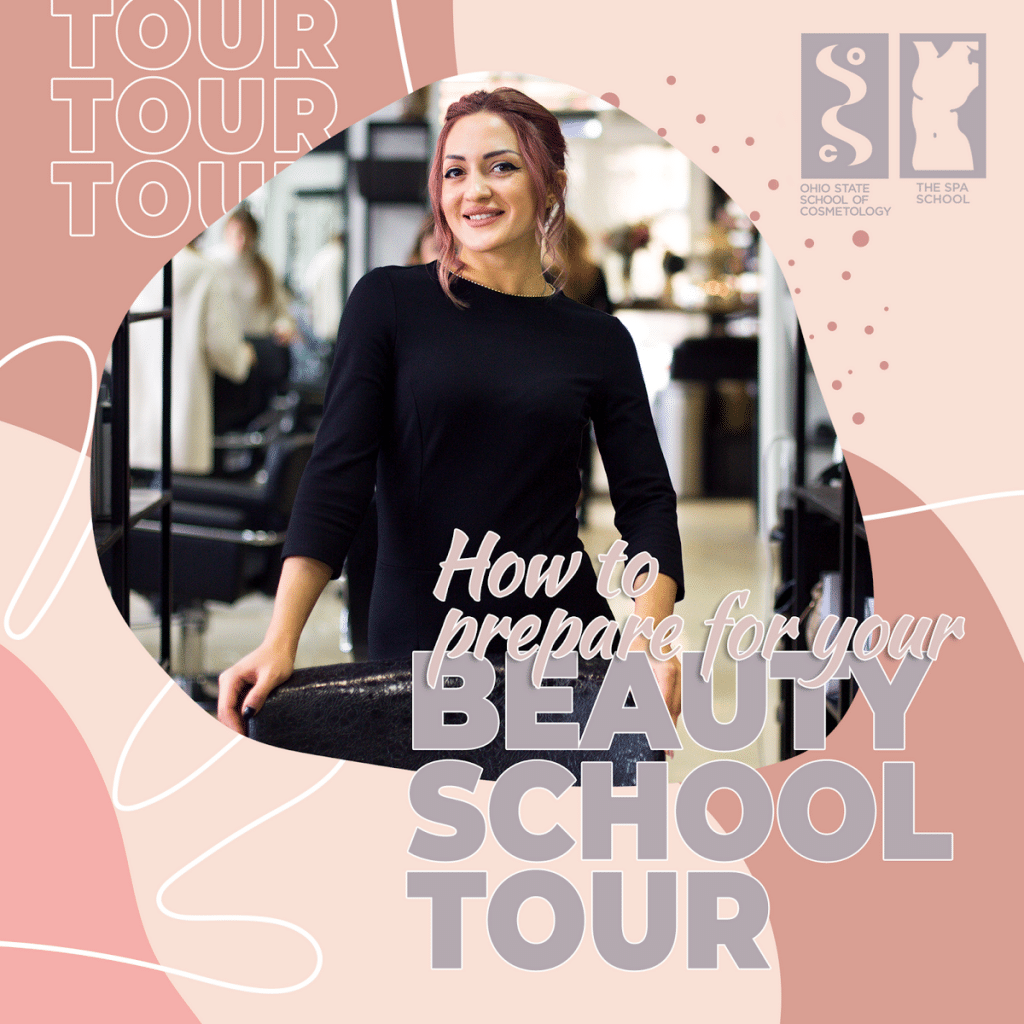 You've decided you want to pursue a career in the beauty industry. And no better time than the present! The beauty industry is forever growing, so it's a great time to attend beauty school! Making that choice is the first step, and scheduling a tour is the second step. As you move forward with your journey, you may feel overwhelmed by all the steps you need to take – and that's okay! We're here to help make the process a little easier.
You probably have a lot of questions and are wondering which school and program is right for you. That's where a beauty school tour comes in! This is your chance to get all your questions answered and gather all the information you need to make the best decision.
At Salon Schools Group, we encourage all students to schedule a tour. It's a major step in your beauty school journey! Here are a few ways you can prepare for your tour so you can feel prepared on your big day!
What To Expect
At Salon Schools Group, we're here to help. We are experienced beauty professionals with over 80 years of experience. Our team is devoted to helping students throughout their entire journey into the world of beauty.  During your tour, you'll get an inside look at a student's life. You can expect to explore the campus, meet instructors and students, and see the culture at the school!
Observing students is an important part of the tour process and can help you get a better understanding of our student culture. Picture yourself as one of the students and envision your future here! This will give you a better feel of what to expect at our school.
What To Bring
You're not required to bring anything however we recommend that you bring a couple things!
Pen and paper: A pen and paper is handy so you can write down all your questions and answers for the tour! It's a great resource to come back to later when making your final decision.
Family member or friend: Having a support system there with you can give you more confidence throughout the process! It's always a good idea to have someone you trust with you while making a big life decision! They can also lend an extra set of eyes and ears in case you miss anything!
List of questions: There's no better place to ask all your questions than at your tour. This is your chance to get all your questions answered.
Questions To Ask
Questions are the best way to ensure you get the most out of your visit! We want you to feel confident when making your decision, so here are a few questions you can ask:
What is the enrollment process like?
What schedule options do you have?
What program options are available?
How do you help students get a career after graduation?
How can I pay for beauty school?
What is your curriculum like?
What are the application requirements?
What does a typical day look like for a student?
Choosing The Right Beauty School For You
After your tour, you should have gathered enough data to make an informed decision. It's time to assess whether or not the school can meet your needs!
At Salon Schools Group, it's our goal to provide our students with theoretical education and practical training to inspire and enable our students to be successful in their careers. We have carefully designed a curriculum for each of our programs that will help our students develop the tools, talent, and commitment required to continue their journey in the beauty industry.
Schedule Your Tour Today
We offer a variety of programs, so take time to review them and decide which one is right for you! Whether you are interested in manicuring, esthetics, or cosmetology, you will find a program to meet your goals.
If you're someone who has a passion for beauty and strives to leave a positive impact on the world, schedule your tour with us today! If you're ready to start your career, get in touch with us! We can help you with any questions you have regarding your education.