September 20, 2019
III. Making Scents of Essential Oils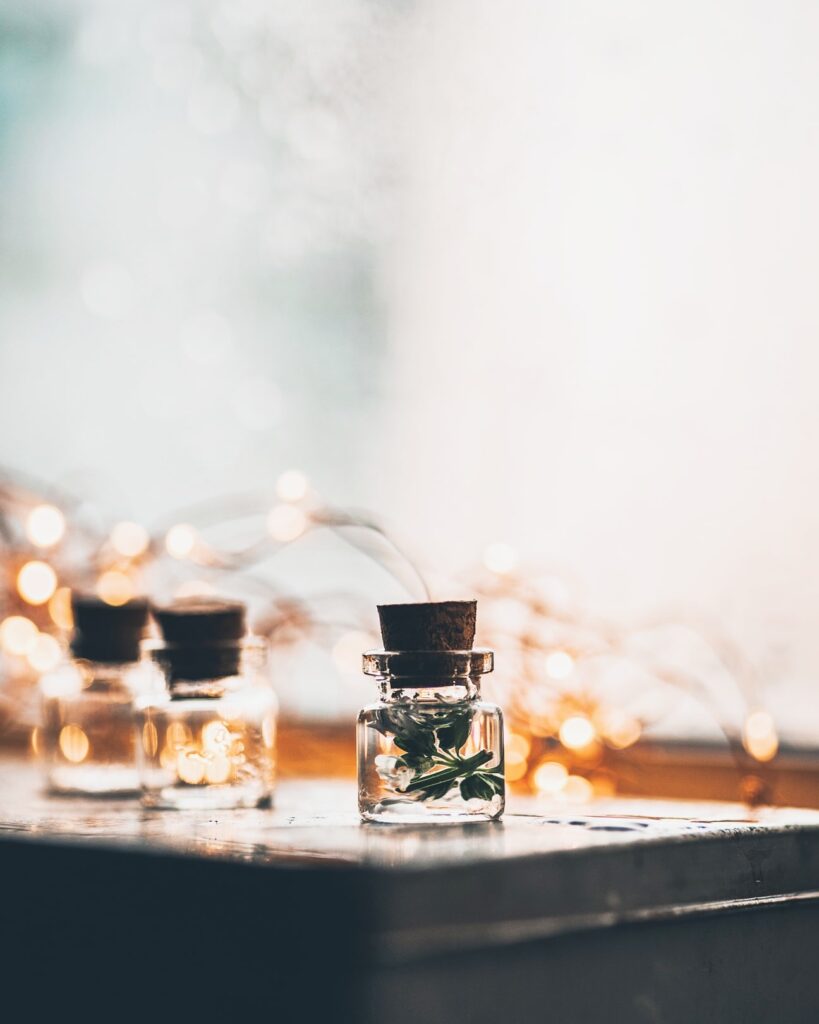 The following content was written as a project by one of our senior instructors, Sharon Babbert, but does not necessarily reflect the opinions of our school. It is part of a six part series. Links to the other parts will be available at the bottom of this article.*
Essentials Oils are often described by their scent as follows:
FLORAL EARTHY HERBACEOUS SPICY CITRUS
Lavender

Oakmoss

Marjoram

Cinnamon

Orange

Neroli

Patchouli

Rosemary

Clove

Nutmeg

Lemon

Jasmine

Vetiver

Basil

Grapefruit

Geranium

Clary Sage

Ginger

Tangerine

Rose

Bergamot
CAMPHOROUS WOODSY MINTY ORIENTAL
Eucalyptus

Pine

Peppermint

Ginger

Tea Tree

Cedar

Spearmint

Patchouli
WOODSY blends well with ALL
FLORALS blend well with CITRUS, SPICY, WOODSY
MINTY blends well with CITRUS, WOODSY, HERBACEOUS, and EARTHY
SPICY & ORIENTAL blend well with FLORALS, CITRUS
We also describe EOs as if they were music or "NOTES".  As different essential oils evaporate the aroma changes to reflect the aroma of the remaining oils.
TOP Notes evaporate within 1 – 2 hours and often will feel hot or cold to the skin. We generally use a smaller amount of Top Notes in the formula. Ex. Citrus
MIDDLE Notes evaporate within 2 – 4 hours. Most oils fall in this category and are the most liked aromas. Middle notes control the intensity of more volatile oils. Ex. Cedar
BASE Notes last the longest – sometimes for days! And penetrate the skin more. The initial aroma is subtle but becomes stronger over time. 
Blends should have a harmony of  "notes" to create a "bouquet." Use 20 to 60 drops of EOs to 4 fluid oz. of carrier oil depending on how volatile the oils are.
RECIPE 
Bath Soak
1 cup Epsom salts

1 cup baking soda

20 drops essential oils (Ylang Ylang, Sandalwood or Eucalyptus are great)
Thoroughly mix the Epsom salts and baking soda together. Sprinkle the EOs into the mixture and stir well. Allow the mixture to sit OPEN for a few hours to allow the ingredients to dry. Use 1/4 cup of the mixture in a footbath or up to 1 cup in a bathtub for best results.
Store in an airtight container away from heat and light. Do Not Refrigerate!
Other Parts 
*Recipes and information and instruction contained in this article are the sole recommendations of the author. Attempt at your own risk.