November 20, 2019
Quiz: What Care Does Your Hair Need This Winter?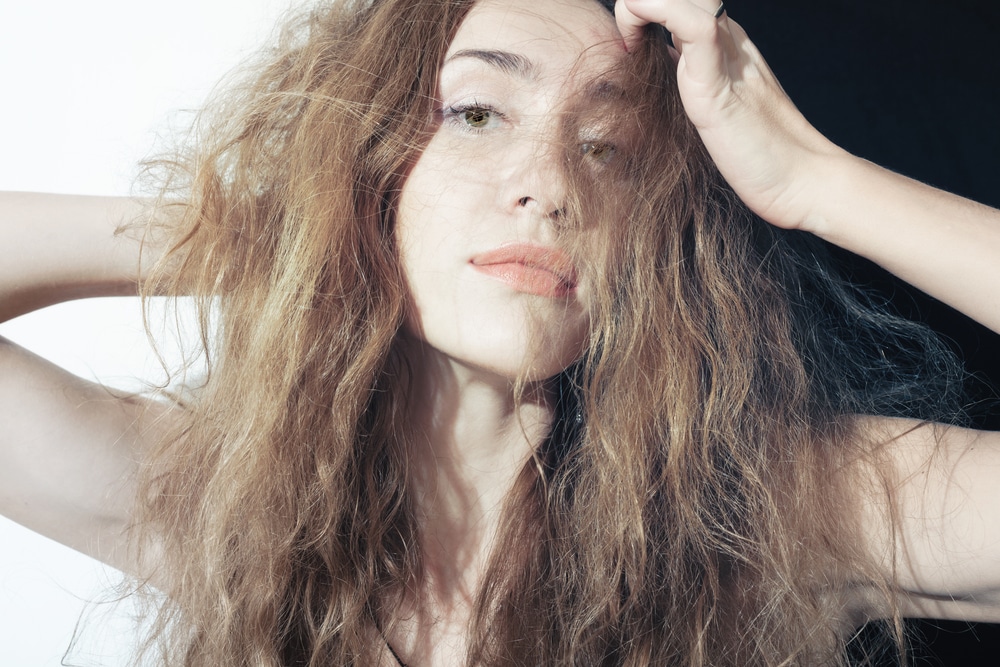 Winters can be rough on your hair. The combination of dry and cold can make it a challenge to keep your locks looking their best. Is your hair feeling dull, dry, breaking, frizzy? Take our quiz to find out what your hair needs to stay beautiful and hydrated no matter the weather. 
Keep reading to see what you can do to combat the effects of cold weather! 
Need to Add New Life to Your Hair?
Skip the Shampoo
Your hair naturally produces oils that protect your hair and gives it that healthy shine. Regularly shampooing your hair strips your hair and scalp of these oils. During the cold months, cut back on how often you shampoo your hair. 
If your hair is feeling dirty or oily, give it a rinse in cool water. This will remove dirt and product buildup without stripping your hair. Cold water seals your hair's cuticles to add shine.
Leave-In Conditioner
Adding a leave-in product into your hair routine is a great way to add some shine back into your hair. Keep the product in the mid and lower part of your hair to reduce oil at your scalp. Not only will a leave-in conditioner add shine but it will also help keep your hair hydrated and healthy. Win, win!
Protect From Sun
People forget they need to protect their hair and skin from the sun year-round. But, the sun can be harsh on hair. UV rays damage hair cuticles and can fade your color. You can prevent these effects by using a hair protectant for both your hair and your scalp.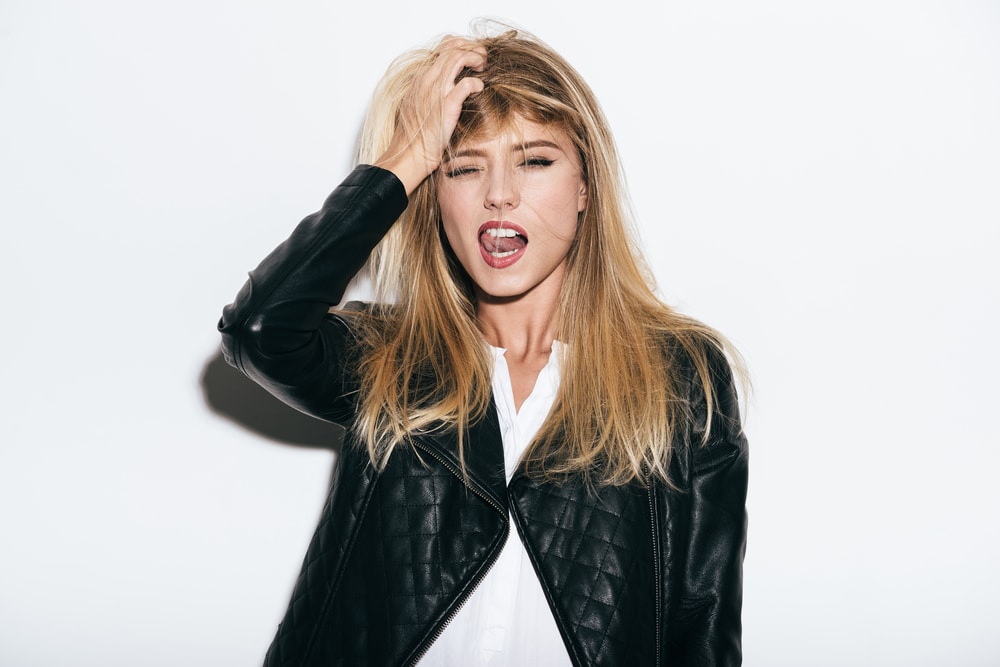 Dry and Breaking Hair
Use Hair Oil (for Your Scalp)
Hair oil is created to replicate the natural oils that your body produces. Dry or coarse hair can really benefit from oil to lock in moisture, especially during the cold months. Your scalp needs as much attention and love as your hair. The oil will help reduce dandruff and the itchy feeling that comes from a dry scalp. 
Check out this great guide to what kind of oil is best for your hair.
Deep Conditioner
Dry hair prone to breakage has very open pores and cuticles so it tends to soak up product and conditioner. This means that you'll need to use more concentrated formulas and products than you think. Deep conditioners will help combat the symptoms of your dry hair and add back shine and elasticity.
Avoid Heat
Blow drying, straightening, and curling hair damages hair follicles and can increase the risk of breakage. Do what you can to cut back on how much you are turning to your hot hair styling tools through the colder months. Try air drying, tying your hair up, or embracing your natural hair texture. 
Don't leave the house with wet hair! When it is really cold, your hair can freeze and is much more likely to break. 
Careful When Combing
If your hair is prone to breaking, be careful when brushing! Dry and damaged hair is very fragile and can snap and break easily. We suggest only brushing your hair when it has conditioner or detangler in it. Both of these can help your hair get back some of its elasticity and reduce breakage.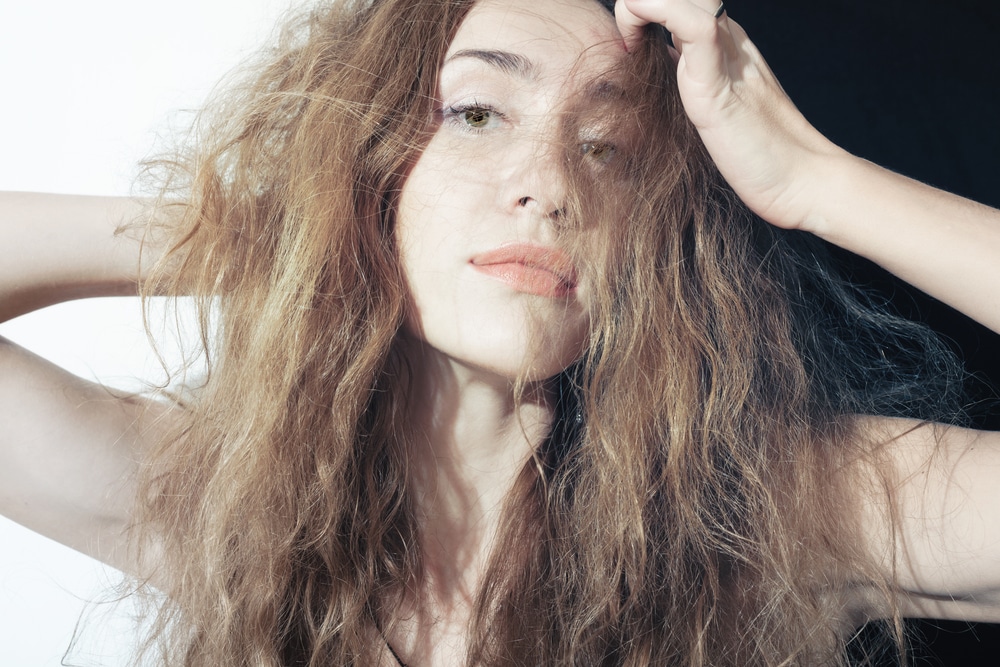 Frizzy Hair and Split Ends?
Regular Hair Treatments
Hair treatments offer so many benefits and can be your best friend through the winter. Now is the time to stock up on your favorite leave-in conditioners, hair masks, and deep conditioning treatments. Try using a hair mask at least once a week to help combat serious frizz and brittle hair.
Regular Trim
Once you have split ends, there is nothing you can do to fix them. If left alone, split ends can get worse, travel up your hair strands and create unhealthy, frizzy hair. Keep up with regular trims to get rid of split ends as they appear. It will also encourage hair growth and reduce the look of brittle hair. 
Dry Oil
Applying dry oil spray to wet hair can create a moisture-protecting barrier! Dry oil is great for people with thin or oily hair because it is less heavy and oily than other hair oils. It is also absorbed very quickly by your hair. Just like other hair oils, apply to the middle and bottom of your hair, avoiding the roots. 
Take a Look at Your Tools
Hot styling tools can increase the appearance of frizz and continue to damage the ends of your hair. Always use a heat-protectant spray, focusing on the ends of your hair, to seal cuticles and help minimize damage.
Take a look at the styling tools you currently own. If they are old, they could be causing more damage. Consider investing in blow dryers, straighteners, and curlers with negative ions that are created to help reduce frizz.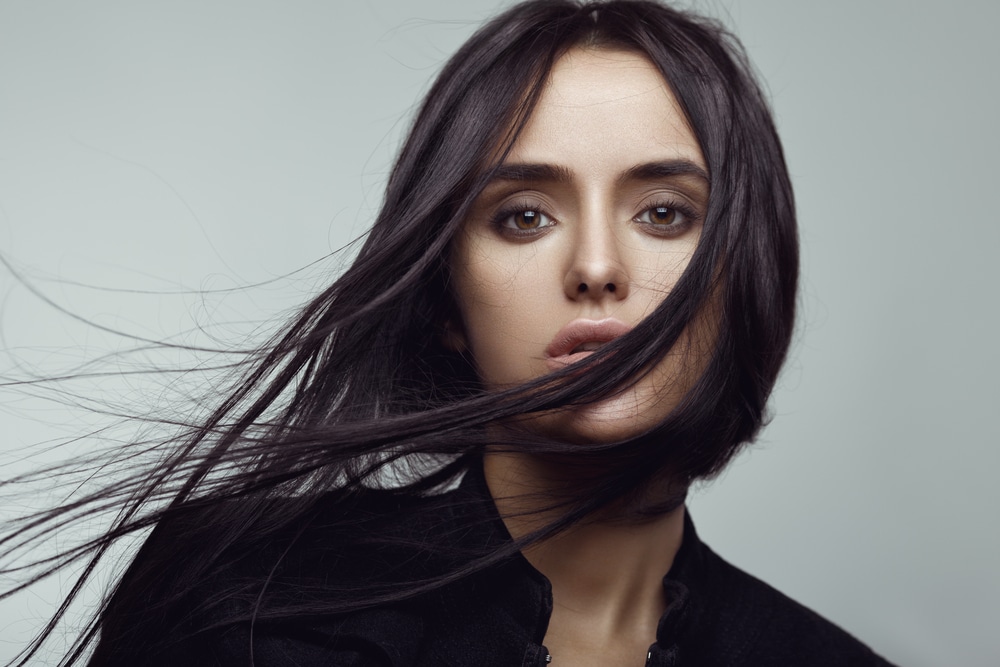 Mix It Up
Embrace Your Natural Color
Platinum blonde and lighter hair colors are beautiful and take a lot of work to achieve. But, regular bleaching is damaging to your hair and that can show in the colder months. Let your natural color show a little and think about using hair glazes instead. Your hair will thank you!
New Season, New Look
The American Academy of Dermatology suggests coloring your hair within three shades of your natural color. Going lighter is typically more damaging because stylists need to use peroxide. Winter is the perfect time to switch up your hair color for something a little darker! Get some inspiration with these top trending hair colors for the season.
Is Your Hair Winter-Ready?
No matter what type of hair you have, cold dry weather can take the life out of it. Follow our tips and you'll be able to enjoy silky smooth hair all year long! 
If you're passionate about hair, help others how to care for theirs! A future in cosmetology can provide a lot of benefits for you. Learn about our five reasons you should pursue cosmetology as your career.
Follow us on Instagram and Facebook for more hair care tips and inspiration!