August 1, 2019
A Path to Cosmetology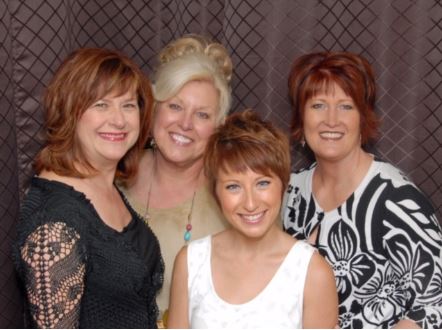 Sometimes it seems like your dreams are buried. Other times you find out they are literally buried! For instance, take a look at the story of Tabetha "Tabby" Pinks.
A Beginning in Cosmetology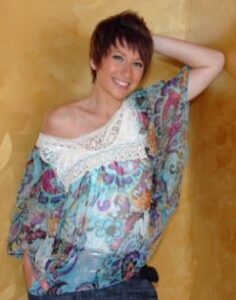 Many years ago when Tabby was a sweet four year old, she was a hair show model for a beauty school student at Ohio State School of Cosmetology. Tabby's adorable personality captured the hearts of the students and administrators at the school that day – so much so that school President, Sue Carter Moore, decided to present Tabby with a Full Tuition Cosmetology Scholarship that she could use once she graduated from high school. The presentation of the award was captured on video and the video was sent home with Tabby's dad.
Time passed, and the video somehow was buried in the type of stuff that we all accumulate over time. During her teen years, Tabby toyed with the idea of being a hairstylist, because her mother is a cosmetologist. However, she never seriously pursued it. Then Tabby's dad unearthed the old VHS tape and mentioned it to Tabby. As it turns out, she had no recollection of the scholarship or even of the hair show!
Choosing Cosmetology
The timing was perfect. About the same time the tape was found, Tabby had been questioning her direction in life – wondering what career would provide meaning and personal fulfillment. She took classes in counseling, art, and she even did some mission work in Peru. Clearly, she possessed an artistic eye and a strong desire to help others. Finally, everything fell into place and all signs pointed to cosmetology for Tabby!
She wondered if the school administrators would honor the scholarship or even remember the event.
Yes!
Sue Carter Moore is still the President of Ohio State School of Cosmetology (now a member of the Salon Schools Group, Ohio State School of Cosmetology, and The Spa School) and remembered the event as well! Two other participants that day also remember. Libby Cotterman had coordinated the event and Mari Wheeler had been a judge. Sue thought it would be fun to track down Libby and Mari and reminisce about Tabby.
Finding Cosmetology Mentors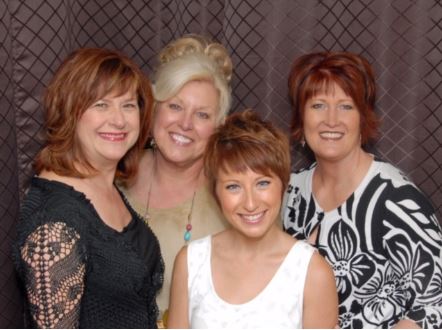 Libby is the owner of Libby & Co. in Thornville, Ohio and Mari is a stylist at her salon! Libby and Mari were excited and they invited Tabby to their salon to become re-introduced and talk shop. The visit included a photo shoot that Libby arranged. Tabby felt like a rock star!
Most importantly, Tabby found two outstanding beauty industry representatives who proved to her that she was making the right decision to become a beauty professional. Cosmetology has been a passion for both Libby and Mari and it shows. With 25+ years and 45+ years in the industry, they both consider cosmetology to be their passion as they continue to grow and thrive.
Libby's and Mari's Experiences
When speaking to both Libby and Mari about their experiences in cosmetology, several common themes emerge.
Both believe that cosmetology offers a lifetime of career happiness and they consider it their calling.
Both appreciate the flexibility, stability and limitless growth potential and both never tire of learning about new products, styles and techniques.
Most of all, they both love their clients and find tremendous satisfaction helping others look and feel their best!
They also believe that they are called to take newer stylists under their wings, especially those who show potential and a strong desire to learn. They hope to be an inspiration to younger stylists.
Upon meeting Tabby, Libby and Mari were very impressed with the young lady that Tabby has become and feel certain that she possesses the artistic personality and the positive attitude that is required to be a successful hair stylist.
Tabby's Future in Beauty
During cosmetology school, Tabby excelled as a student and quickly realized that she had made the right decision. Tabby graduated from cosmetology school and became licensed in early 2013. She quickly landed a position as a stylist at AKADA – an exclusive, high end boutique salon in Grandview, Ohio. Since graduation she has married her Mr. Wright (literally, her name is now Tabby Wright!) and they have a beautiful baby boy. She has managed all of these exciting changes while continuing her lucrative and exciting career at AKADA. Tabby is living proof that you CAN have it all!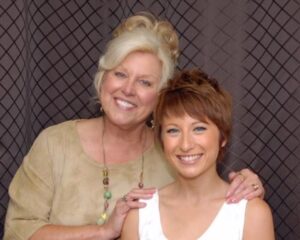 Choose a Career in Cosmetology
As Tabby's story shows, if you dream it, if you want it, you can do it! Whether you know your calling is cosmetology or you're still finding your path, it's time to learn more. At Ohio State Schools, we are passionate about helping our students find their calling and succeed. Please contact us to learn more about cosmetology and our school!