May 11, 2021
Be Creative. Be Bold. Be You! (A Guide to What You Can Do With Beauty School)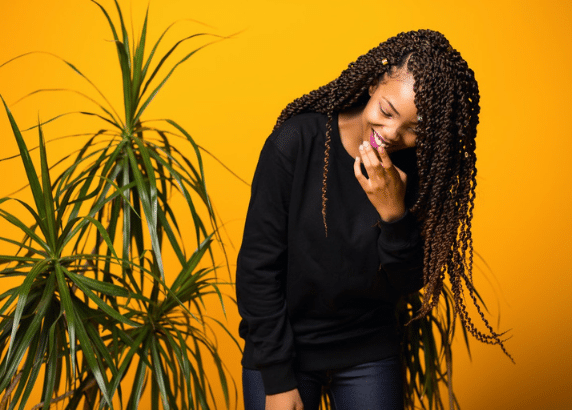 If you're going to pursue an educational path that will lead you into a profession you love, make sure you find a school that will help you love it even more! We're showing off three ways we help our students be creative, bold, and embrace their true potential!
Unleash Your Creativity With Hair
If you love wearing glitter, dressing up every day, and making others around you feel beautiful, you're meant for a career in cosmetology! If this is what you love, you should pursue this career. Cosmetology makes the world a better place and our cosmetology program can help you get there. Here are some more details about our cosmetology program and how it can help you free your best self.
Be Creative
Expressing your creativity is the first step to being a cosmetologist! You can create fun and stylish looks for events, try a brand new hairstyle, and even dye a client's hair spectacular colors! There's so much to learn. Byt you have the opportunity to work on more than just hair!
You can do things like skincare and nail care too. A lot of people want to find an individual they trust who can perform multiple services, and with an education in cosmetology, you can do many of those things! We offer three different lengths of cosmetology programs including an 1800 hour advanced cosmetology program, a 1500 hour basic cosmetology program, and a 1200 hour hair designer program.
Depending on which program you choose you can learn to show off your sparkle through:
Hair cutting and coloring
Updos and braids
Perms and chemical relaxing
Manicures and artificial nails
Facials and masks
Eyebrow shaping
Waxing
Makeup and brow tinting
Lash extensions
And more!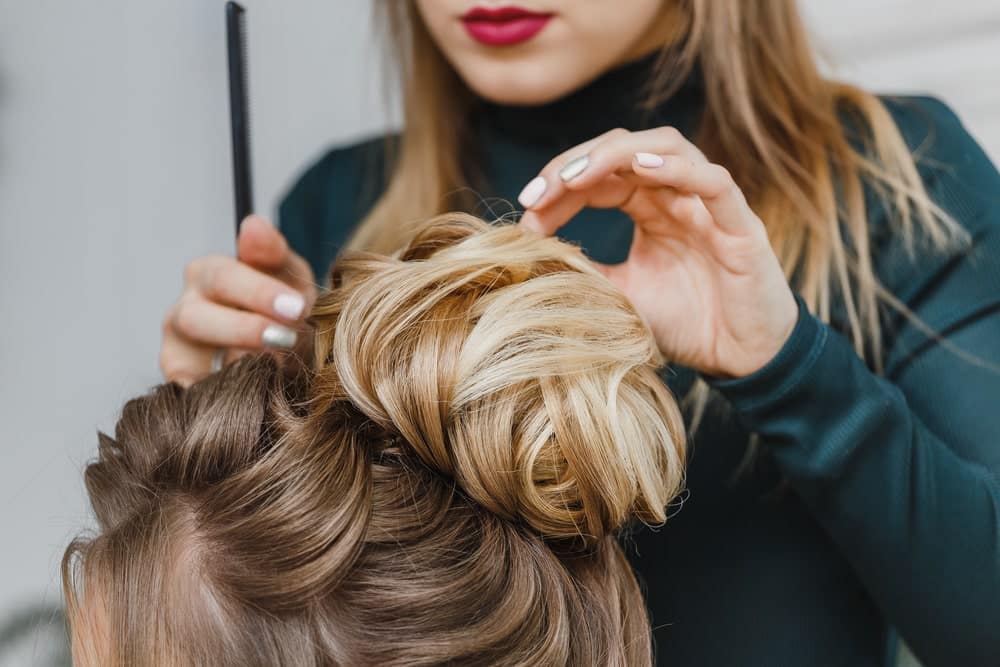 Be Bold
If you're ready to make the world shine with your skills, there are plenty of opportunities to do it. Being a creative professional takes boldness. You can't hold back your knowledge and passion! Be bold and go after your dreams and your passion can lead you anywhere. Here are some places that require you to be bold, but also make a rewarding career.
You can work as a:
Stylist in a salon
TV/movie makeup artist and stylist
Nail technician
Product ambassador or brand representative
Influencer
Salon or spa owner or manager
Freelancer stylist
Wedding stylist
And more!
Be You
Most importantly, you need to make sure that you're comfortable and free to be yourself in the world of cosmetology. No need to pretend to be someone you're not, because you're perfect the way you are! There are many different people who become cosmetologists, all bringing their unique personalities to the table. Some personality traits that might thrive in this environment are people who are:
Good listener
Excellent problem solver
Creative
Mindful and detail-oriented
Visual learners
Intelligent
Hard working
Outgoing
Express Yourself With Skincare
Esthetics is another great path for you to manifest your destiny in the world of beauty. There's such a calm and peaceful aura that comes from healing those who want their skin healthier and happier. You have the opportunity to do that and more with an education in esthetics! Check out some more of the details in our program.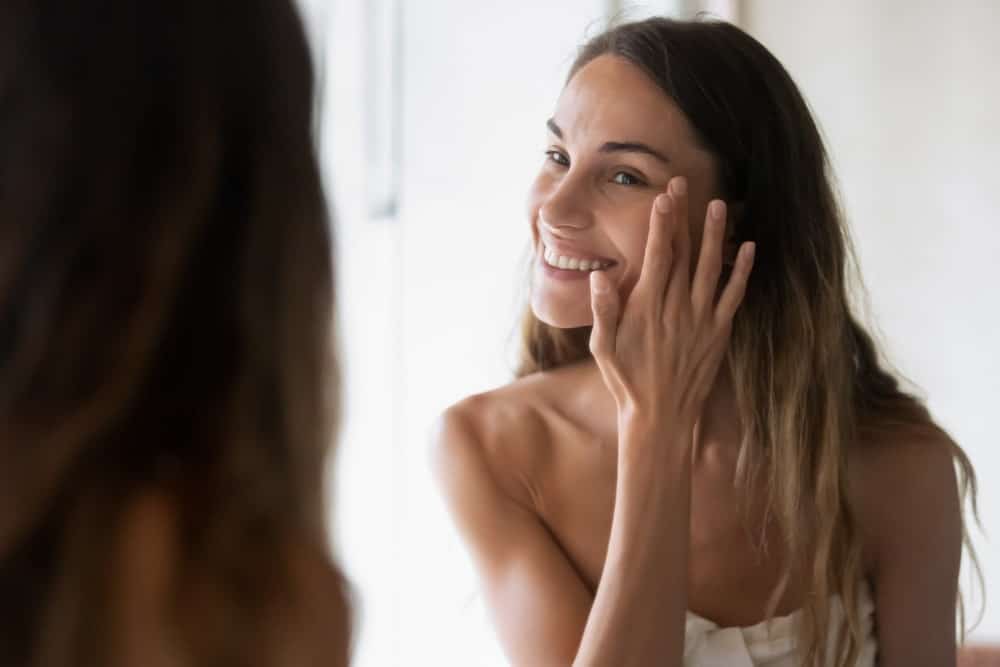 Be Creative
You still need creativity in the world of skincare. It sometimes takes a person who is able to think outside the box to help people overcome their skin challenges and help them achieve beautiful skin. Esthetics is more than just knowing how to do a facial. Check out some of the things you'll be able to express your creativity with in the world of esthetics.
Facials
Temporary hair removal
Brow tinting and waxing
Chemical peels
Airbrush, corrective, and eye makeup
Lash extensions
Microdermabrasion
And more!
Be Bold
Being in the skincare industry takes someone unafraid to help others achieve their skincare goals. Your job will be to help consult others on how they can take care of their skin issues like dry skin, rosacea, acne, and more! After school, don't be afraid to pursue your career goals! Here are some places you could work as an esthetician.
Spa esthetician
Spa manager or owner
Hair removal specialist
Cruise ship or resort esthetician
Lash and eyebrow specialist
Beauty blogger or influencer
Esthetics school instructor
Medical esthetician
Be You
Don't hold back from being your unique and beautiful self in the world of skincare! There are many traits an esthetician can have, but some of the traits we see flourish in the industry include people who are:
Calm and serene
Happy
Positive
Intelligent
Empathetic
Genuine
Patient
Show Off Your Talent in Nail Technology
There's a whole world open for you in the world of manicures and pedicures! If you need some serious nail inspiration, take a look at all of the gorgeous nails displayed on Pinterest and think about how you could be creating the same styles! Adding a little joy to the world one manicure at a time! Check out how fun and incredible the world of nails is.
Be Creative
There's nothing better than a fresh set of nails, right? Well even better than buying that new set of nails, is actually creating them! The sky is the limit when it comes to creating an artistic and original set of new nails. If you're wanting to expand your horizons and become a part of the beauty world, here are some things you can learn that will help you create unique and beautiful manicures and pedicures:
Artificial nail applications
Nail repair
Hot oil manicures
Men's manicuring
Pedicures
Nail cosmetics
And more!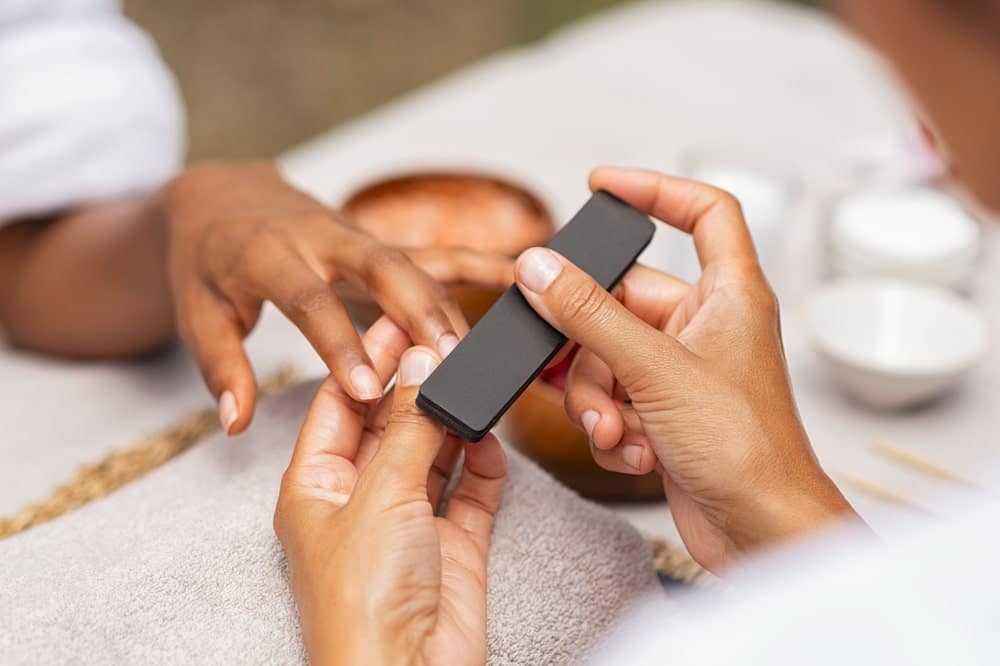 Be Bold
Bright colors and incredible nail art are in your future! Creating nails takes someone who's not afraid of a challenge. Don't be afraid to do things you never thought you'd achieve! Same goes for choosing a career. Be bold in choosing a future that will bring you success and happiness. Here are some different places you can work as a nail technician:
Resorts and cruise ships
Spas
Airport spas
Country clubs
Freelancer/work from home
At a beauty school as an instructor
Be You
Be unapologetically you! Let yourself shine doing something you love. In the world of nails, there's something for everyone. Here are some great traits to have if you're interested in becoming a nail technician:
Artistic
Outgoing
Personable
Fearless
Encouraging
Supportive
Find Your Passion With Ohio State School of Cosmetology and The Spa School!
It's a great day to pursue the life of your dreams. Add a little sparkle to your life, and begin pursuing a career in cosmetology, esthetics, or nail technology. We have an admissions team ready to help you answer your questions and concerns and make the process of applying an easy and exciting experience!
Go after your dreams!