February 10, 2020
What Is Cosmetology?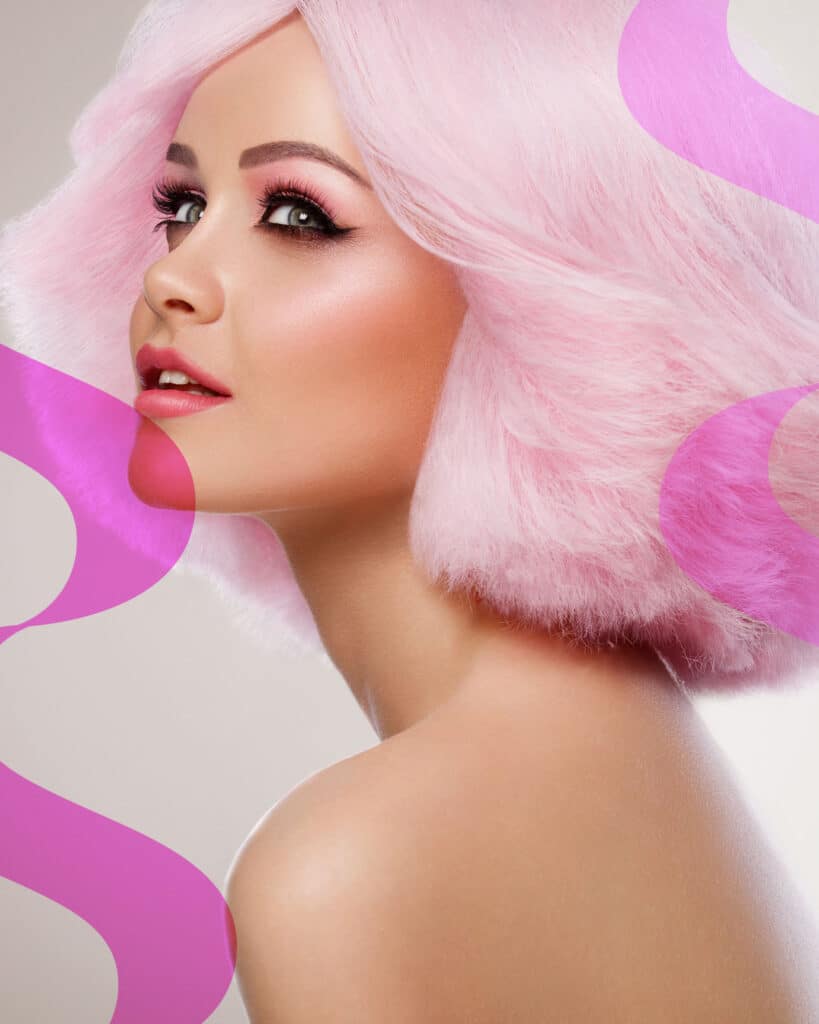 Cosmetology can be such a rewarding and fun career to be a part of. Not only do you get to express your creativity but you also get to help people look and feel good in the process!  
If you're curious about pursuing a career in the beauty industry, but you're not quite sure what options are out there, you've come to the right place. At Ohio State School of Cosmetology and The Spa School, we are passionate about helping every student find their place in the beauty world. Here you'll find answers to: what cosmetology consists of, what options cosmetologists can pursue, and how to become one. Let's get started!
What Does Cosmetology Consist Of?
You might be wondering what a cosmetologist can do. Many specialize in one area while others dip their newly manicured toes in a lot of things. However, in every specialty and service a cosmetologist can provide, there are some key subjects they need to study. Let's take a look!
Art
This is what gets most people excited for cosmetology! Art is often connected to self-expression and creativity. For a cosmetologist, this is exactly how art plays into their daily routine. 
In the beauty world, you can learn the latest techniques and have the freedom to create new trends. As a cosmetologist, you can have the wonderful opportunity to express a little of yourself through your work and help your clients express themselves! 
Let's not forget that "good hair speaks louder than words,". Just like you may want to pursue cosmetology to express your creativity, your clients get their hair done so they can show a little of who they are to the world. Your job is to give them the confidence to do so!
Chemistry
You might be a little surprised at this, but a cosmetologist needs to learn some basic chemistry. The reasons are actually very important. Knowing how a certain product reacts with a client's hair, skin, or nails is essential to maintaining the integrity with and safety of a client. This means cosmetologists have to ask questions and pay special attention to details to ensure the safety of their clients!
Anatomy
Another important subject cosmetologists use every day has to do with:
knowing hair growth patterns

characteristics and functions of pores

nail growth patterns

locations of different bones and muscles

and so much more!
This is called anatomy, which is the science of dealing with the human body. For cosmetologists, beauty is not on the surface but involves the entire body both in and out.
Business Skills and Marketing
Along with all the focus on science comes another super important aspect of cosmetology, which is business and marketing. A career in cosmetology differs from other careers in that you have to build your own clientele. You have the responsibility to find and keep clients walking through your door. 
For this reason, choosing a cosmetology school that helps students in these subjects can set you apart during and after graduation. However, marketing is always changing which means the best cosmetologists are always looking for, learning, and coming up with different ways to stay on top of the latest beauty trends and the latest marketing trends as well!
What Can Cosmetologists Do?
One of the lovely things about becoming a cosmetologist is the wide range of beauty services you can provide your clients and the wide range of beauty jobs you can pursue! Many of the opportunities can provide such a rewarding career filled with creative moments and friendships. Let's take a peek at some beauty careers and the doors you could open up for yourself as a licensed cosmetologist.
Some popular beauty jobs you can choose to pursue after cosmetology school are:
Hairstylist

Salon owner

Beauty influencer

Event and fashion stylist
How To Become a Cosmetologist
Are you ready to learn more about becoming a cosmetologist? We hope it gets you just as excited if not more than it does us! For learning, hang on! We have a few starting steps to help you learn.
Find and Attend School
The first step is to find the school for you. Some important characteristics to look at can include:
Does it offer the program I want?

Does it teach the things I want to learn?

Do I like the atmosphere (vibes)?

Does it offer financial aid?

Do they offer career placement help?
We encourage you to check Ohio State School of Cosmetology and The Spa School out! We are passionate about helping future professionals have a solid foundation so that they can spread their wings and fly, accomplishing great things on the way! If this is something you're interested in, check out what our program has to offer and fill out the form on our website or call us today to schedule a tour so that you can envision where you could be starting your journey in beauty!
Sit for the State Board Exam
After you have completed the required coursework and have graduated from cosmetology school, the next step would be to sit for the state board. This is how you will officially get a license. This exam is a way for you as well as the state to test your knowledge to make sure you are prepared and ready to start your career after cosmetology school! For more information on the test, you can visit this website.
Apply for a Cosmetologist License
In Ohio, you will need to apply for a cosmetology license. If you are not in Ohio, you will need to research whether or not you will need to get one. This license is important because it allows you and shows others (like clients and salon owners) that you are allowed to provide hair, skin, and nail services for actual clients in a salon.
What's Next?
Once you have gone to school, sit for the exam, and obtained your license, it's now up to you to define your career. Like previously mentioned, you can choose a specialty or work in all areas, but it's up to you to find the path that makes you feel most alive and go for it!
If you're looking for direction and want to start your journey in cosmetology, please reach out to us at Ohio State School of Cosmetology and The Spa School! We are happy to talk to you and assist you in any questions you might have.If you're still unsure on what program you want to pursue, take this quiz and see what program could be for you!