September 3, 2021
Which Cosmetology Program is Right for You?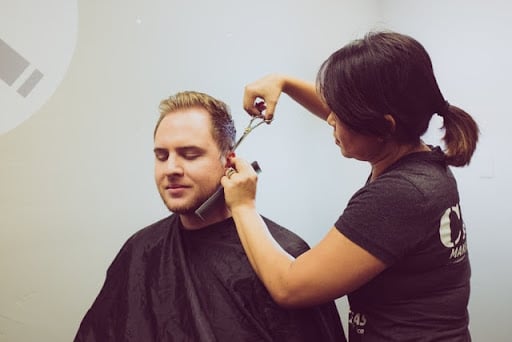 Is high school graduation just around the corner? Do you want to continue your education but don't know where to start? If you love beauty and enjoy helping others feel great about themselves, cosmetology school could be the next chapter of your beautiful life story!
If you're considering going to Ohio State School of Cosmetology or The Spa School for your cosmetology education, you might not know which of our cosmetology programs is best for you. Take our quiz and learn which one of our cosmetology programs could best help turn your future into your perfect fairytale.
Our Cosmetology Programs
After you've taken our quiz, keep reading to get a more detailed look at our cosmetology programs. See which one feels right for you and ask us for more information. We can't wait to tell you more and help you get started!
1200-hour Hair Designer Program
Would you like to learn how to become a hair designer and graduate faster? This program is a great option for people who want to focus on all things hair.
In this program, you can learn about:
Hair Cutting
Color Techniques
Keratin Complex Treatments
Hair Sculpting
Business Management
We believe that our students should know how chemicals and products can affect hair. We want our students to graduate from this program with the knowledge they need to make their clients feel beautiful.
To learn more about our hair designer program, reach out to us! We would love to get to know you and tell you more about this program.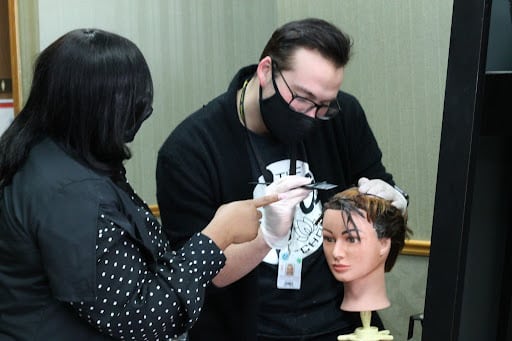 1500-hour Basic Cosmetology Program
Would you like to focus on hair design while learning the basics of other beauty techniques? This program can teach you the hair techniques from our hair designer program, but with extra zest. You can also learn about:
Spa Body Techniques
Manicuring & Pedicuring
Individual Eyelashes
Salon Management
We designed this program to show students all that the world of cosmetology has to offer while also helping them graduate faster. You can understand the basics of popular beauty techniques as you enter the beauty industry.
If you would like to know how to get started in this program, contact us and ask about enrollment opportunities.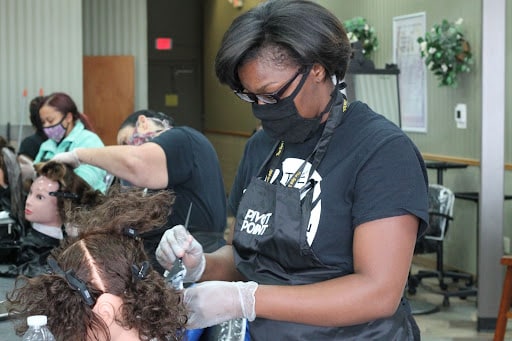 1800-Hour Advanced Cosmetology Program
If you want to enter the industry with extensive knowledge of beauty techniques, our 1800-hour Advanced Cosmetology program could be perfect for you! This is our most comprehensive cosmetology program! In addition to what you would learn from our other programs, you can also learn about:
Aromatherapy
Eyelash Extensions
Special Effects Makeup
Waxing Techniques
Marketing Strategies
In this program, we offer advanced courses to help our students learn about time management, funding, marketing techniques, and more! We strive to help our students feel ready to take on the beauty world. With the beauty and business knowledge we offer, we want our students to feel like they could own and run a salon.
We're happy to answer any questions about this program. You can also ask about our instructors and culture at both Ohio State School of Cosmetology and The Spa School.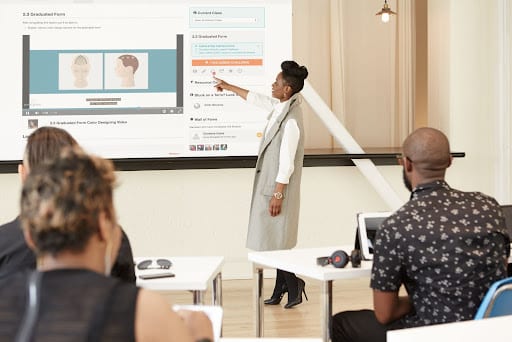 Why Choose Salons School Group?
Choosing the right cosmetology school is a big decision! It's important to find a cosmetology school that has the experience and tools to help you grow as a beauty professional. We have all that and more!
Here are just a few reasons why Salons School Group could make your cosmetology school experience, sparkle:
Over 80 Years of Educating
For over 80 years, we have been helping beauty enthusiasts like you become thriving beauty professionals. We are more than just a school, we are a family. Through the decades, we have been a part of the hottest trends and helped our students learn the core values of beauty.
We are proud of all our students and can't wait to help future beauty professionals reach for the stars!
Hands-On Learning
We believe that experience is one of the best teachers you can have. That is why in each of our cosmetology programs, our students can work with clients on our clinic floor*. By working with actual clients, you can experience:
Salon Management
Guest Services
Problem-Solving
Collaborative Work
And More!
Our goal is that our salon clinic can provide our students with the experience they need to feel confident as future cosmetologists.
Pivot Point ® Curriculum
At Salon Schools Group, we use the Pivot Point ® Curriculum to help give you the best training possible. This curriculum has been helping students master the basics of cosmetology for over 50 years.
With this program, we strive to help you engage in your learning community, enhance your educational experience and help expand your instructional opportunities. We are proud to offer a high-quality education to the next generation of cosmetologists.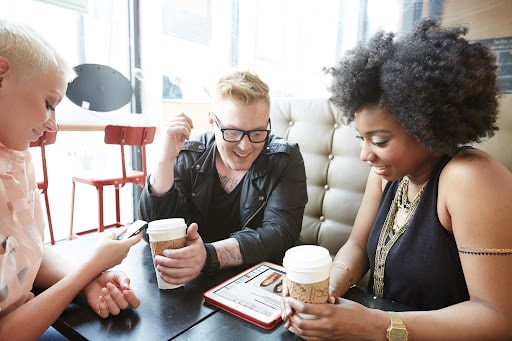 Be Creative. Be Bold. Be You!
In all of our programs, we want you to use your creativity and express yourself. Your passion and confidence can help shape you as a beauty professional and make others feel empowered. As you grow, we want you to fearlessly share your talent with the world.
We know that individuality is important. Each of our cosmetology programs can teach you how to bring out the unique beauty of each of your clients. While you beautify your future, you can learn how to make people feel like the best version of themselves.
If you want to pursue a creative and rewarding career in cosmetology, take your first steps at Ohio State School of Cosmetology and The Spa School! Take our quiz and let us know which of our cosmetology programs seems perfect for you.
You can follow us on Instagram and Facebook to see our latest events and talented student work.
We can't wait to hear from you!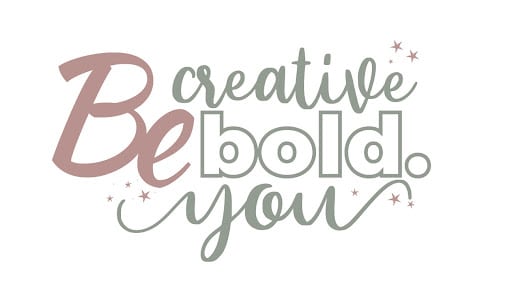 *Financial Aid is available to those who qualify.
*All services provided by students under the supervision of licensed professionals.